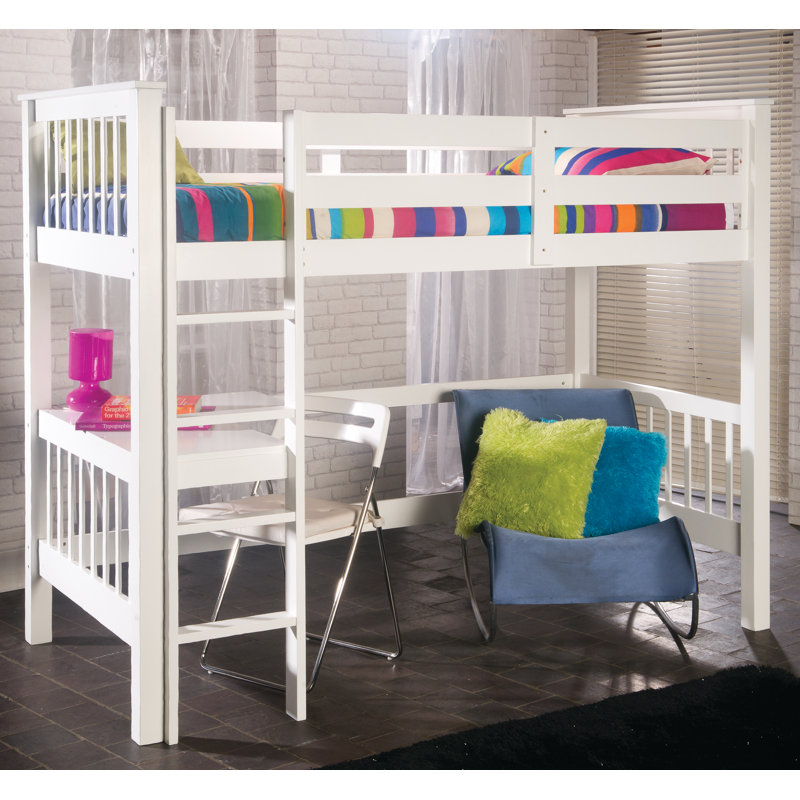 When it comes to choosing a bed for your child's bedroom there are so many different styles to consider. If you need extra storage, for example, then you might want to consider a divan or a bunk bed with storage underneath. If your children share a room then you might need a double sleeper bunk bed.
One of the most popular options for children who are of primary school age is a bunk bed with desk underneath. There are so many advantages to this type of bed. First of all, there is the fact that your child will have the perfect space to do their homework where they will be comfortable and free of distractions.
Secondly, it can allow them a space to get creative when they are at home. It can also give them a sense of independence. The benefits are endless. Choosing a bunk bed with desk underneath is not so easy. There are so many designs to choose from and narrowing them down can be hard to say the least.
This is why we have chosen to test and review our top bunk bed with a desk underneath. Please read on below to see our verdict to help you to decide if this is the right bunk bed for your child's bedroom.
Limelight Holbrook High Sleeper Bed with Built-In Desk
Features: Loft Bed – Single – Guardrails Included – Built-In Ladder Included – 300kg Weight Capacity – 170cm H x 205cm W x 103cm L – 60kg
Pros:
Very strong and sturdy design.
Guardrails are included for extra safety.
Plenty of desk space.
Ladder is very safe and easy to use.
Cons:
The bed is quite expensive.
The ladder cannot be moved into a different position.
It is only available in white.
The Review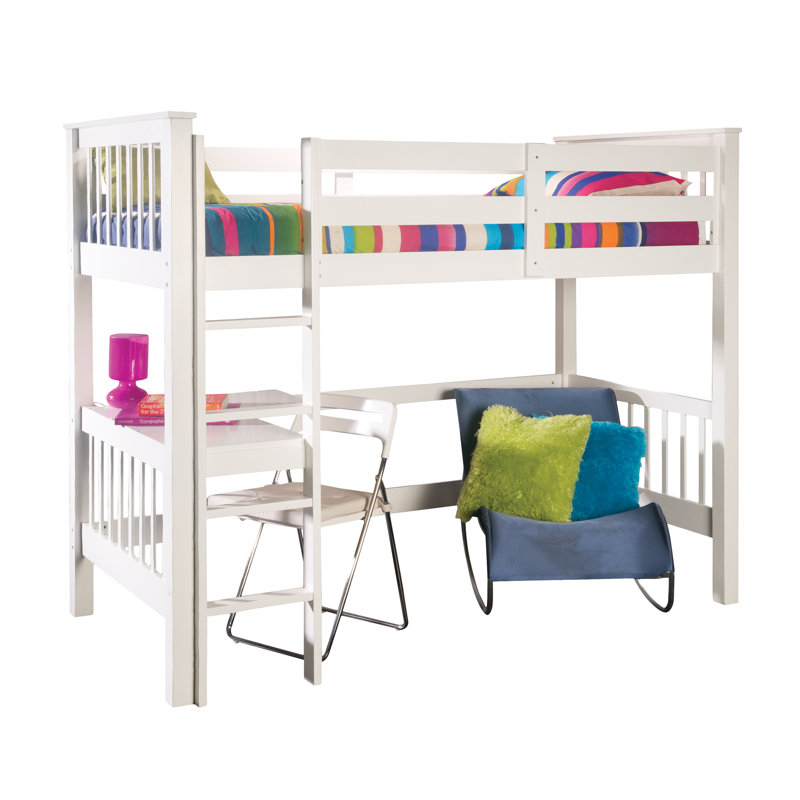 To start off with, let's talk about the assembly process of this bed. When we first took a look at all of the components, we did think that it might be quite a long process that would be a little on the difficult side because of all of the different parts. Fortunately, this wasn't the case.
We actually had this bunk bed with desk underneath assembled and ready to test out within around an hour and a half. In terms of design, there were a lot of features that we found quite impressive. First of all, we really liked how sturdy it feels.
You can tell that safety has been a very important factor in the overall design of the bed. Not only does the frame itself feel very safe but the ladder feels very sturdy too. Another thing that we liked was the design of the desk underneath.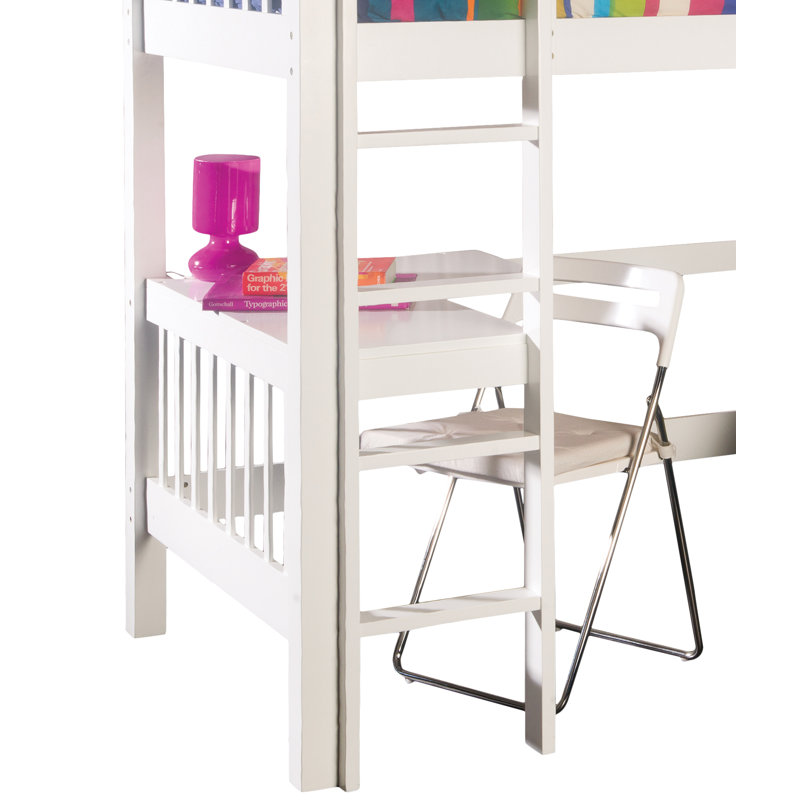 We found that there was plenty of space for work to be carried out without it feeling cramped; it was actually very comfortable, even for an adult. There were a couple of drawbacks that are worth mentioning. First of all, the bed is only available in white, which might not be suitable for every type of decor.
Another thing that we found a little frustrating is that the ladder is fixed into one position. We found that it would have been a little better if we were able to choose where to fix it onto the frame for ease of access.
Aside from these two points, we were very impressed with this bed. It offers everything that you could possibly want from this style of bed and is of a very high quality, so we wouldn't hesitate to recommend it.